November 17, 2023
"And the prayer offered in faith will make the sick person well; the Lord will raise them up. The prayer of a righteous person is powerful and effective."
— James 5:15a,16b
Shalom again dear friends,
On behalf of Rabbi Jonathan, the Bernis family and the Jewish Voice staff team, thank you so very much for joining us in urgent prayer over the past ten days since we shared with you about Jonathan Bernis' medical emergency. Your outpouring of love, prayers, and support has been overwhelming. We praise God for providing such a committed "extended family" of Jewish Voice to stand with us in faith even in the most difficult seasons.
Firstly, I am overjoyed to share with you that the Lord has preserved Jonathan's life! The life-threatening medical emergency has been resolved, and Jonathan is now hospitalized in stable condition. We know that your prayers have been a part of this turnaround for our beloved leader and dear friend. Thank you!
I know you remain committed, along with so many friends and ministers around the world, to continuing to pray for Jonathan and his family. So please allow me to share with you some more details regarding Jonathan's medical need. 
Jonathan was recently diagnosed with what is known as "non-alcoholic liver disease" (meaning a serious liver problem affecting those who consume little to no alcohol). While the medical emergency I shared with you has been resolved, Jonathan still needs a healthy and fully functioning liver to fully recover and move forward. This will likely involve the need for a liver transplant. Whether the Lord chooses to intervene miraculously, medically, or both, we ask you to join us in fervent prayer that the Lord intervenes and brings Jonathan the healing he needs.
Please also pray for wisdom for the medical team working with Jonathan and his family as they now turn their attention to addressing the liver disease. Pray for strength and shalom in abundance for Jonathan's family as they attend to him throughout this process. And, of course, pray with us for the Lord's continual healing and sustaining hand upon Jonathan's life. We are excited for many years of fruitful ministry ahead for Jonathan and his family on the other side of this difficult season, and I know you are as well.
In a brief conversation in the hospital a few days ago, Jonathan said to me, "We have to do outreach! We have to do ministry!" I assured him that we are continuing to do just that – and I know we can count on you to stand with us as we do. While Jonathan continues his healing journey, Jewish Voice continues to engage with partner ministries in Israel more than ever before. We're embarking on the largest annual Outreach schedule in the history of Jewish Voice right after the New Year – all things Jonathan has been so excited about. Your ongoing partnership through this unexpected challenge helps us fulfill our missional mandate – and Jonathan's fervent desire – to make an even bigger Kingdom impact among Jewish communities and their neighbors.
Finally, thank you for your continued understanding that we are simply unable to respond to the many individual communications or requests for more information regarding Jonathan's situation. We will make every effort to keep you updated for prayer purposes in the coming days and weeks. Thank you for sojourning with Rabbi Jonathan and with us on his journey to healing.
Ezra Benjamin, on behalf of the Board and staff of Jewish Voice
---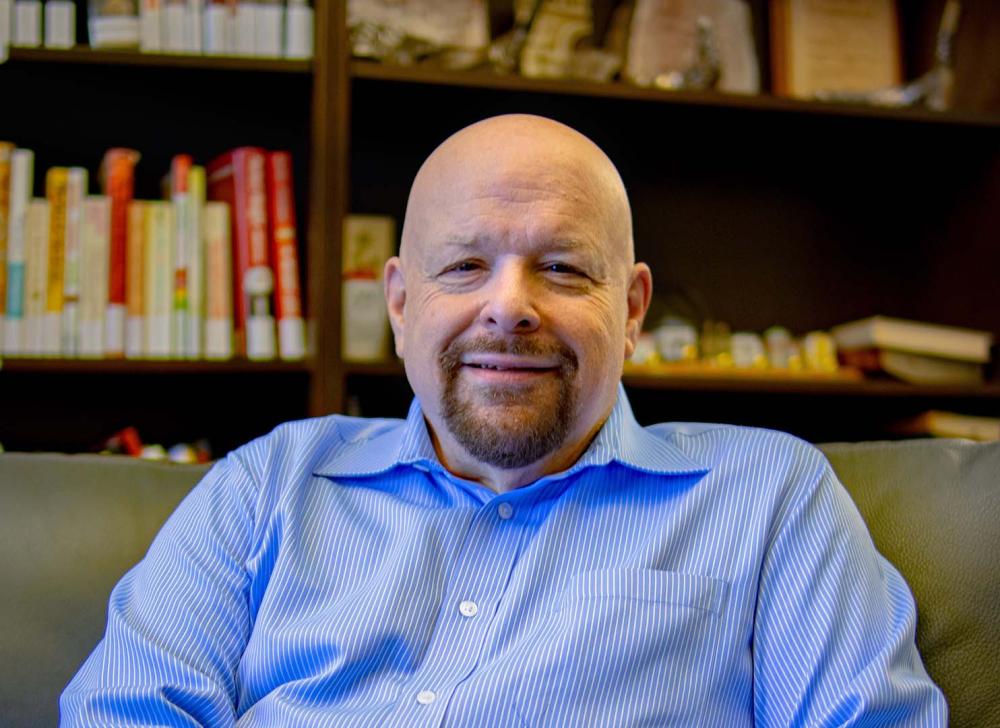 November 6, 2023
Shalom dear friends,
As faithful partners of Jewish Voice who are so deeply committed to standing with and praying for this ministry, I felt it was essential that you hear directly from us as soon as possible on an unexpected development affecting our beloved President & CEO, Rabbi Jonathan Bernis…and I knew you would want to know so you could join us in urgent prayer.
This past week, our dear friend and partner in the Gospel, Jonathan, suffered a life-threatening medical emergency related to ongoing challenges with one of his vital organs. Jonathan remains hospitalized in critical condition, though he has continued to show continuous signs of improvement for which we are very thankful.
For decades, Jonathan has led the way to bring life-saving medical care, miraculous physical healing, and the hope of Yeshua to hurting Jewish communities and their neighbors all over the world. Right now, Jonathan is himself in need of that same life-saving care and that same miraculous healing touch from the Lord. Thank you for praying urgently and for joining your faith with ours for incredible healing and complete recovery in the days to come. Please pray also for wisdom for the doctors involved and shalom for Jonathan's family in this difficult time.
And of course, thank you for your continued prayers and support for the ministry of Jewish Voice as we open another Medical Outreach this week in Zimbabwe (amongst a Jewish community Jonathan has been so dedicated to serving for over a decade) and as we lend much-needed support to our many partner ministries on the ground in Israel through the ongoing war. Your friendship and partnership are needed now more than ever.
Thank you for your understanding that we cannot provide individual updates or more specific information at this time. We will keep you updated with developments and additional specific prayer requests in the coming days.
"…and by His stripes, we are healed." Isaiah 53:5b
Ezra Benjamin, on behalf of the Board and staff of Jewish Voice